Your Web browser is too old, Dareboost may encountered issues. We recommend You to use a more recent browser.

Performance Synthetic Monitoring
Monitor your pages speed and specify your own thresholds to detect any regression or slowdown. Easily identify underlying issues through our detailed alert reports. Analyze your performance data and those of the competition through interactive charts on customizable dashboards.
Use your data everywhere thanks to our API, or simply export them in one click as CSV files.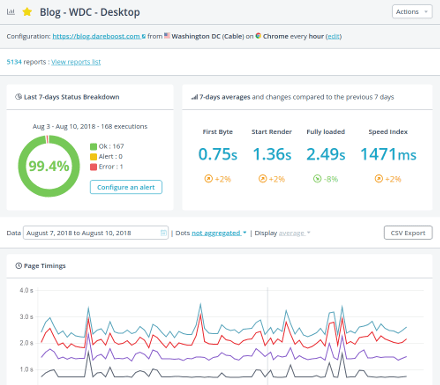 User Journey Performance Monitoring
The best of our synthetic monitoring features applied to your most strategic user journeys. Define your own scenarios and activate monitoring, add functional checkpoints and performance goals. So detect any slowdown or dysfunction before risking a loss of income!
Benefit from a neat interface to update in real time your scenarios according to your needs.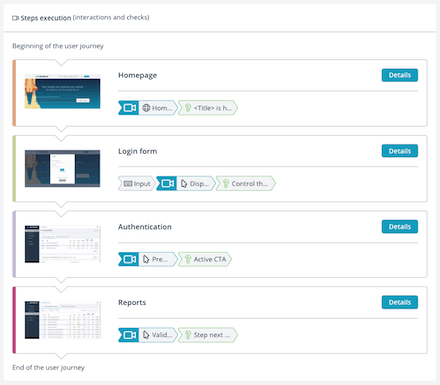 « Highly recommend it to everyone »

Aditya Punjani, Tech Lead on the Web platform and Performance team, Flipkart

I want to strongly recommend Dareboost and highlight why it has been so impactful and valuable for us at Flipkart.

Very insightful analysis tool, invaluable Compare tool, Monitoring, extremely "manager-friendly" UI dashboard… Overall Dareboost has been an extremely resourceful and enlightening tool for us, especially given the scale that we operate at.